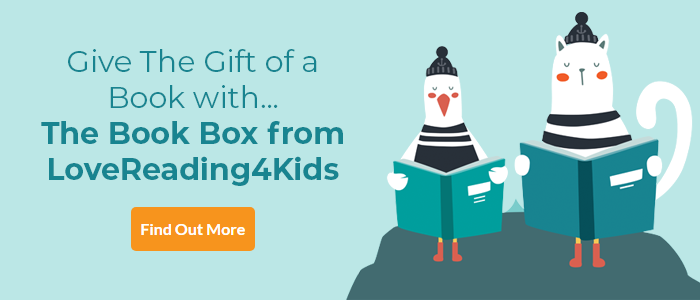 Violet and the Mummy Mystery Review
In a Nutshell - Move over Miss Marple, Violet's on the case!
For Violet Remy-Robinson there's a mystery around every corner! Her Aunt Mathilde, a renown Egyptologist, is visiting London to investigate a mummy which she suspects may hold a clue to the location of the Lost Tomb of Queen Nefertiti. But clearly someone else has the same idea as the mummy has been stolen! Violet and her friends set about gathering clues and prime suspects - and give us an interesting introduction to Ancient Egypt along the way. This is a delicious whodunnit with a cast of exotic and captivating characters and more twists and turns than an Egyptian Serpent. Becka Moor's wonderful illustrations (in violet of course!) add to the charm.
Readers who find Violet's adventures to their taste will also enjoy the Royal Babysitters series by Clementine Beauvais, also illustrated by Becka Moor, and the Witch Wars books by Sibeal Pounder illustrated by Laura Ellen Anderson. - Charlotte Carus
Violet and the Mummy Mystery Synopsis
Violet's back in her fourth adventure, this time taking on the case of the missing mummy! Aunt Mathilde is in London looking into an ancient Egyptian mystery at the British Museum, but when the mummy she's investigating disappears, it's up to Violet and her friends Rose, Art, and PC Green to save the day and discover the identity of the mummy-napper.
With a beautiful package, complete with two-colour illustrations throughout by Becka Moor, this book is perfect for fans of Ottoline, Goth Girl, and Claude. Readers everywhere are bound to fall in love with Violet and the colourful characters that make up her world.
Violet and the Mummy Mystery Press Reviews
Praise for Violet:
'A delicious package for emerging readers' Sunday Times
'Agatha Christie-esque mystery... quirky and charming' The Guardian
'Lovely' The Bookseller
'Whitehorn's debut is pacey and imaginative, and Becka Moor's illustrations a delight. Perfect for readers who liked the Ottoline books by Chris Riddell.' The Times
If you loved this, you might like these...