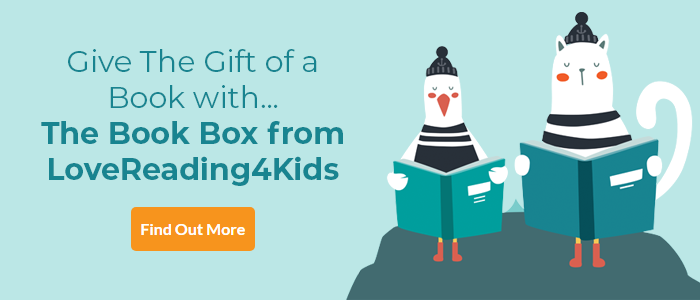 The Spy's the Limit Review
Part book, part comic, all action!
In this new adventure for dinosaur spy Spynosaur, he and his daughter Amber Gamber save the world again, this time by travelling to the Arctic Circle to take on diabolical villain the Purple Spyder. In fact, three generations of Gambits are involved because on their journey they discover Spynosaur's long-lost dad; the original spy who came in from the cold, he's been frozen in the ice cap for thirty years. As ever, it's great fun and packed with adventure. Plus, you can tell how good a book is from its chapter headings, and chapter seven of this is called The P.L.O.T. Device - genius!
Readers who enjoy Spynosaur's adventures will also appreciate Frank Cottrell Boyce's The Astounding Broccoli Boy and Hamish and the World Stoppers by Danny Wallace.
The Spy's the Limit Synopsis
From a land before time comes a hero for today ... Spynosaur - he's going to make crime extinct! A hilarious new series from award-winning author Guy Bass.
Spynosaur, the world's only dinosaur spy, and his sidekick Amber race to investigate a distress beacon emanating from the Arctic Circle - the last location of Spynosaur's long-lost father, super-spy Abner Gambit. They trace the beacon to an underground hideout, where they are met by an army of mecha penguins ... and rescued by Spynosaur's dad, who has been accidentally frozen in ice for the last thirty years. Father and son team up to complete Abner's unfinished mission - to track down enemy agent The Purple Spyder, who's in possession of the P.L.O.T. Device, a machine that can predict spies of the future. The race is on to find the device, but with very different approaches to spying, can Spynosaur and his dad put aside their differences long enough to save the day ... and the future?
The Spy's the Limit Press Reviews
Praise for Stitch Head:
If you liked Marcus Sedgwick's The Raven Mysteries, you'll love this! Julia Eccleshare
Bursting with twisted humour and amusingly action-packed illustrations, this book would be best enjoyed at night, with a torch under the covers. Carousel
If you loved this, you might like these...