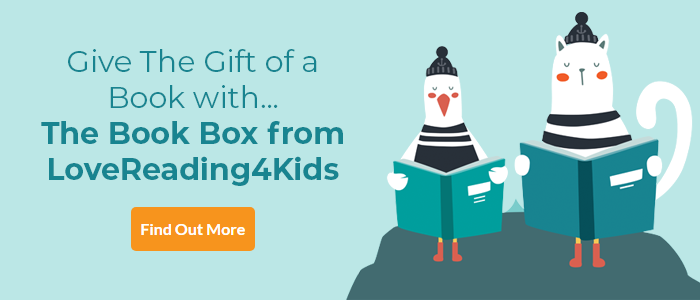 The Wizards of Once Review
Best-selling Cressida Cowell launches her new series with a title that will delight all fans of the How to Train Your Dragon series. Set deep in an enchanting forest, this is a charming story full of Cowell's trade mark humour and total command of mystery and magic and how it fits seamlessly into everyday life. From two opposing tribes – the Warriors and the Wizards – come two opposing characters, Xar, a young Wizard boy who has no command of magic and will fight anyone he can in order to get it, and Wish, a Warrior girl who is imbued with all kinds of magic that she should never have had access to. Xar and Wish should never meet and never become friends. But they do and together they brave the hidden dungeons in Warrior Fort to uncover a great mystery.
Winner of the 2018 Blue Peter Awards - Best Story | One of Our Books of the Year 2017 | A Julia Eccleshare Pick of the Month October 2017
Books in The Wizards of Once Series:
1. Wizards of Once
2. The Wizards of Once: Twice Magic
3. The Wizards of Once: Knock Three Times
The Wizards of Once Synopsis
From the bestselling author of How to Train Your Dragon comes an exciting high-adventure series - set in an ancient, magical time, full of Wizards, Warriors, Giants and Sprites. This is the story of a young boy Wizard and a young girl Warrior who have been taught since birth to hate each other like poison; and the thrilling tale of what happens when their two worlds collide.Perfect for boys and girls who love fantasy adventure...Once there was Magic, and the Magic lived in the dark forests. Until the Warriors came...Xar is a Wizard boy who has no Magic, and will do anything to get it. Wish is a Warrior girl, but she owns a banned Magical Object, and she will do anything to conceal it. In this whirlwind adventure, Xar and Wish must forget their differences if they're going to make it to the dungeons at Warrior Fort. Where something that has been sleeping for hundreds of years is stirring...
The Wizards of Once Press Reviews
This book will delight and engage readers of fantasy both young and old. School Library Connection
Cowell's latest work offers a fully realized fantasy world abounding with witches, sprites, killer plants, and talking ravens. Her scrappy teenage protagonists are wonderfully flawed and almost scarily realistic in their bravery, selfishness, and desire to please their parents yet not surrender their individuality. The omniscient narrator's voice is pitch-perfect, sounding appropriately young without ever talking down to the target audience. Readers will fall in love with the imaginative worldbuilding and humorous dialogue and asides....A delightful magical romp. Kirkus Reviews
World-conquering The Guardian
If you loved this, you might like these...