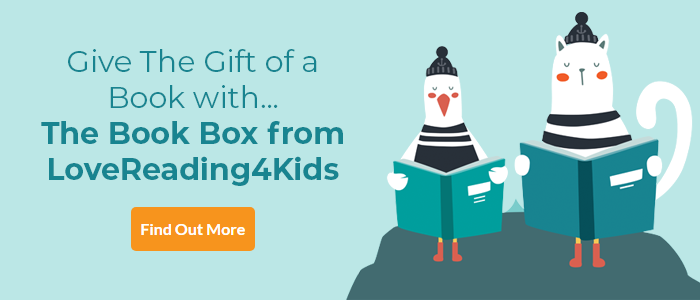 LoveReading View on Safari Pug
When pug is woken suddenly in the middle of the night by Lady Miranda shouting about lions, he begins to think they mustn't be very nice and a teeny bit scary. However, Lady Miranda believes the only way to overcome a fear is to stare it straight in the face and so the next day they go to the local safari park. Unfortunately the ticket lady doesn't believe a sedan chair to be the safest vehicle to take through the lion enclosure, no matter how fast footman Will and footman Liam are! And so they decide to visit some slightly less dangerous animals instead: animals such as penguins, meerkats, sloths, monkeys and even a young lion cub called Florence! But someone with a sinister plan to steal the lion cub is also visiting and Pug finds himself IN the lion enclosure itself, trying to help his new friend, Florence escape their captor's evil clutches. It would seem however that the big lions are rather less friendly than Florence, but before long Lady Miranda is on her way to rescue her beloved Pug.
A wonderfully humorous story with engaging two colour illustrations. This third title in The Adventures of Pug series is perfect for dog lovers and a brilliant introduction to chapter books for young readers. ~ Shelley Fallows - You can also find Shelley here.
Safari Pug Synopsis
Meet the brilliant, the wonderful, the courageous ... Safari Pug! The third book in a joyful illustrated series for fans of Claude and Squishy McFluff. When Pug and Lady Miranda have a scary run-in with a lion one night (it might be hiding under the bed), Lady M decides Pug needs to face his fears and go on safari. Pug goes a bit wobbly when he finds out he'll be coming nose to nose with Florence, the rare white lion cub, but he soon realises that lions may not be the most dangerous thing in the wildlife park ...
Safari Pug Reader Reviews
Some of our Lovereading4kids Reader Review Panel were lucky enough to read and review the first in this series, Captain Pug. You can read their full reviews by clicking here.
Amy Mitchell, age 8 - 'Having spent many years struggling to get my daughter to read, Laura James has nailed it. Two days and the book was read cover to cover.'
Huxley Glen, age 5 - 'A great book featuring a cute character. Easy to read and full of fun. I laughed a lot while reading this book. I can't wait to start what Captain Pug gets up to next.'
Abi Zinkin, age 6 - 'This was so gripping that I had to read it all in one sitting. The pictures made me laugh out loud and it made me feel happy.'
Rebecca Urquhart, age 6 - 'The illustrations were colourful and they helped me know what is going to happen in the story. I think girls and boys who are 5 and 6 would like the book.'
Robyn Chorley, age 7 - 'Robyn devoured this book. She read it to herself over two evenings and declared it to be the 'best book ever'.'
Finn Wade, age 9 - 'Fantastic book, I loved reading this it was quite an easy read with lots of humour.'
Amatullah Khatun, age 6 - 'This lovely chapter book is beautifully illustrated with bright colours. The story is funny and had Amatullah in giggles.'
Elsa Kearsey, age 6 - 'This is a fantastically funny book, great for 6+ years but would recommend it to adults too!'
Emma Radford and Sam, age 5 - ''Captain Pug' made us giggle!..It's a great transition from picture books to slightly longer novels.'
Connor Lobban, age 7 - 'This is a cute and funny book for boys or girls...It is an easy to read book and I can't wait to read the next one'
Sam Briggs, age 6 - 'I loved the book! It was funny, full of suspense, silly and happy. I love pugs!'
Trudy Van Rooij, age 5 ' I thought the book was really great and funny too.'
Safari Pug Press Reviews
Praise for Captain Pug;
Gorgeous funny young fiction Bookseller
Highly entertaining, wittily illustrated and fun to read alone Julia Eccleshare, LoveReading4Kids
[A] wonderful, very funny story ... My little boy was laughing out loud every chapter as Pug becomes an accidental adventurer Home by Teatime


If you loved this, you might like these...