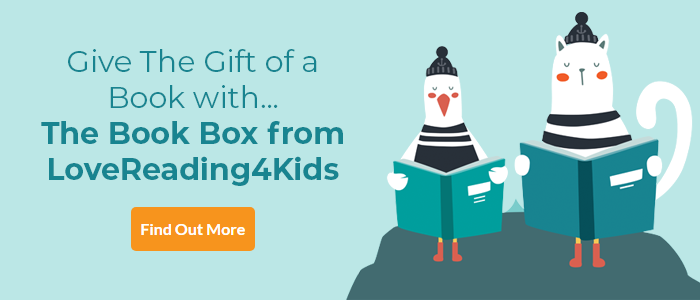 Trouble In New York Review
In a nutshell: stoat-ally wonderful story; friendship, fun, upsets
Young readers will love Ermine, star of this new series by Atticus Claw author Jennifer Gray. Ermine is a stoat which, in fictional terms, gives her carte blanche to behave as both adult and child: she's independent enough to travel around solo but, like a child, ignorant of how the adult world works. As guest of Michael S Megabucks and his young son, Ermine is looking forward to exploring New York but a mix up at the airport means that she accidentally leaves with a priceless stolen diamond. Crooks Harry and Barry Spudd are no match for Ermine and the lively, fast-moving adventure that follows is full of slapstick humour, while giving readers a real sense of New York too. At the end Ermine is packing her bags for Sydney and it will be well worth tagging along for more fun and adventure.
Highly illustrated by Elisa Paganelli this is great for newly independent readers, who will also enjoy the equally cosmopolitan Violet stories by Harriet Whitehorn and Alex T. Smith's new series Mr Penguin. ~ Andrea Reece
Trouble In New York Synopsis
Meet Ermine, a small stoat on a big journey. In fact, she's on a world tour and determined to fill her scrapbook with tales of adventure. Armed with her toolkit and feathered hat, Ermine arrives in New York to stay with Michael Megabucks and his son - and is soon fighting off alligators at Central Park Zoo and outwitting bungling diamond thieves!
The first in a brand-new series in the best traditions of Paddington and Squishy McFluff, Ermine's travels are full to the brim with adventure, derring-do and a whole host of fabulous characters.
Trouble In New York Reader Reviews
In addition to our Lovereading expert opinion some of our Lovereading4kids Reader Review Panel were also lucky enough to read and review this title. You can read their full reviews by clicking here.

Huxley Glen, age 7 - 'A very funny book about Ermine and what she gets up to on her travels. Great characters throughout the story. The illustrations really add to the fun of the book. Can't wait to read more.'
Prisha Yadav, age 8 - 'Brilliant book full of adventures.'
Erica Motoc, age 11 - 'This book was a pleasure to read and I'm sure that anybody who will read it will think the same. This book really was one of the best!'
Amatullah Khatun, age 7 - 'Trouble in New York: The Travels of Ermine is such a delightful little book. Jennifer Gray has written a funny and exciting tale about an endearing, talking stoat called Ermine. The gorgeous illustrations by Elisa Pagnelli made us want to dive into this book straight away.'
Sarah Gormanley, Y8, Thorp Academy - 'This book was funny and easy to get into. I really enjoyed it. I think readers who like funny, quirky books will love this.'
Lina Hibberd, age 9 - 'Ermine is a stoat and she is on a big adventure around the world.When her suitcase is switched, she finds some robbers are right behind her wherever she goes. A good book for anyone with a good sense of humour.'
Martha Cox, age 9 - 'The Travels of Ermine stands out from all the books I have read, like a red bauble in a pile of white baubles. It's by far the best book I have read in a long, long time!!! It was HILARIOUS!!!!'
Ellen, age 8 - 'I love this book! I recommend it to anyone who likes animals and comedy. Ermine is a stoat who travels the world. She is in New York with a boy called Mike Junior and gets up into trouble!'
Austin Owen, age 7 - 'I enjoyed reading The Travels of Ermine by Jennifer Gray because it is really funny and exciting. It made me feel like I was actually in the story because I wanted to do all the things that the characters were doing.'
Annabelle Cassidy, age 9 - 'This book is funny, cute, and full of adventures. I really enjoyed this wonderful book because it is really funny. I like the way that Ermine is so adventurous and cute and makes friends with very nice people. Ermine is a stoat from Balaclavia.'
Rob, age 8 - 'A funny book about a small stoat called Ermine and her travels to New York. I liked seeing all the famous bits about New York, especially Central Park Zoo.'
Rebecca, age 8 - 'The book was very funny and I liked the storyline of it. My favourite character was either Ermine or the spudd brothers because they are both very funny.'
Aggie Daniels, age 7 - 'The book was exiting in all ways as well as being funny in other ways. I like Barry Spud because he likes pink, and he's not a very clever burgler.'
Gianna Smith, age 8 - 'I always want to find out what will happen next in the book because Ermine has such unusual adventures.'
Lilly Holmes, age 10 – Red Maids High School - 'It made me want to read it again!'
Florence Bridgeman, age 7 - 'It's a good book for 7 or 8 year olds who like exploring same as Ermine. It made me remember about my exploring! I want to make my own scrapbook like Ermine!'
If you loved this, you might like these...