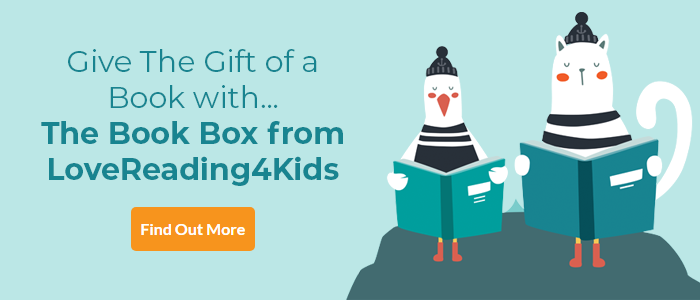 Mirror Magic Review
In a nutshell: human and fairy worlds mix in exciting adventures
Mirror Magic is perfect for children who like their stories full of magic and excitement. Orphans Ava and her big brother Matthew move to the town of Wyse, the last place in Britain with a working connection to the magical fairy Underworld. Access between the two worlds is through mirrors but according to the autocratic Lord Skinner the magic is fading away and fewer and fewer mirrors are working. Ava suspects Lord Skinner is not be trusted and her suspicions are confirmed when she meets a fairy boy, Howell. What follows is a story of conspiracy, intrigue and adventure, some genuinely creepy adversaries balanced by magical hats, a somewhat caustic talking book and entertaining transformations. Clever and lots of fun it comes with a reminder too that it is better to be shaped by our kindness than our fears.
Readers who enjoy this book should also read Howl's Moving Castle and the Chrestomanci series by the incomparable Diana Wynne Jones.
Mirror Magic Synopsis
The town of Wyse, set precisely on the border of England and Wales, is remarkable for one thing: it is the only remaining human town where magic works. When twelve-year-old Ava and her brother return to their birthplace of Wyse, they discovers that their once magical town has been losing its charms under the control of Lord Skinner. Uncovering a working magic mirror, Ava opens an unauthorized link to the twinned town of Unwyse, where she meets Howell, one of the unlucky Fair Folk who is being pursued by the terrifying Mr Bones. Discovering that they are the joint guardians of a grumpy old book that can tell the future, the new friends are unexpectedly launched headlong into an adventure to uncover the mysterious link between Mr Bones and Lord Skinner, and to find out what's happening to the waning magic that connects their two worlds.
From Claire Fayers, the critically acclaimed author of The Accidental Pirates, comes Mirror Magic a magical adventure like no other!
Mirror Magic Reader Reviews
In addition to our Lovereading expert opinion some of our LoveReading Reader Review Panel members were also lucky enough to read and review this title. You can read their full reviews by clicking here.
Issie Ford, age 10 - 'This book has great magical elements, spooky villains and crazy hair!'
Cairah Beckham, age 10 - 'I read this book over 2 days as I did not want it to leave my hands as it was a gripping read and a real page turner.'
Seren Daly, age 11 - 'This book is really good I couldn't put it down.'
Ollie Hopwood, age 8 - 'We really really liked this book. I give it ten out of ten. We didn't want to stop reading at bedtime because we wanted to find out what happened next.'
Ellen Hall, age 8 - 'In this story a girl called Ava & her brother Matthew move to Wyse, which is the only magic town in Europe. Ava gets a job cleaning magic mirrors. Magic seems real & possible when reading this book!'
Lucy Collings, age 8 - 'Read this book for a magical adventure! Imagine a magical world that is only on the other side of the mirror. Will Ava save the magical powers of the town of Wyse?'
Florence Bridgeman, Age 8 - 'This is good for people who like magic and adventure I certainly would recommend it. This book is for everyone!!!'
Esme Stratton, Age 10 - 'Mirror Magic is full of suspense. Whenever you put the book down you will end up with it in your hands again!'
Mirror Magic Press Reviews
Clever, creepy, and gorgeously magical, with a heroine I adored -- Stephanie Burgiss, author of The Dragon with the Chocolate Heart
Exciting, clever and magical - the perfect recipe for adventure -- Robin Stevens, award-winning author of the Wells and Wong mysteries



If you loved this, you might like these...