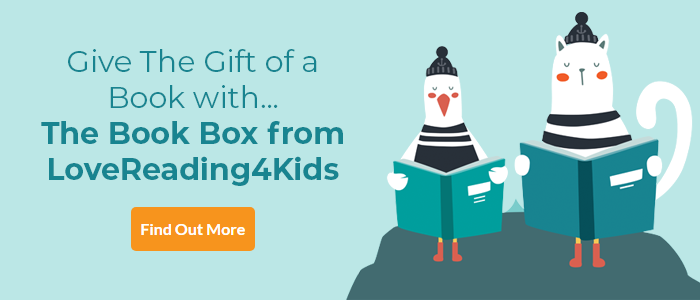 Brenda Is a Sheep Review
The classic wolf in sheep's clothing premise given a literal and hilarious twist
Multi- award winning Morag Hood does it again in this stylish and surprisingly heart-warming tale! Every small child will know all about wolves and their interest in sheep and will delight in being able to predict what happens next. They know exactly what Brenda's game is and will fear for the gullible sheep caught up in it. Yet friendship and kindness can conquer even the most carnivorous of hearts. The sheep love the originality and inventiveness that Brenda brings to the flock and the thoughtful feast that they produce for their sleeping heroine (grass lasagne, grass sausages and so on – all accompanied by Brenda's amazing mint sauce conceived for a completely different purpose) convinces Brenda that actually she loves being a sheep. A really positive message beautifully executed in inimitable style with the characteristic limited colour palette and inventive typography and layout that we have come to expect, this will be a firm classroom favourite especially when exploring alternative traditional tales.
Brenda Is a Sheep Synopsis
Brenda Is A Sheep is a massively mischievous and heart-warming story about being accepted, from Morag Hood - the creator of The Steves, I Am Bat, Aalfred and Aalbert, and author of Sophie Johnson: Unicorn Expert.
Brenda says she is a sheep, but why does she look so different from her fluffy friends? All the sheep adore Brenda. With her sharp pointy teeth and cool grey fur, she's the snazziest sheep around. But Brenda is also very hungry, and doesn't much like the taste of grass . . . she soon begins plotting the most delicious feast of all. But will the sheep notice that Brenda isn't quite the same as them?
A hilarious twist on the classic wolf-in-sheep's-clothing fable.
Brenda Is a Sheep Press Reviews
Morag Hood's expertise at creating hilarious, tight concept books for 3- and 4-year-olds is more or less unsurpassed. Her bold, four-colour artwork in greens and oranges with grey and white is beautiful and striking, and the idea of a wolf in sheep's clothing - and the unexpected friendship between the wolf and the sheep - is perfect. - BookTrust
the superlative Morag Hood returns with Brenda Is a Sheep (Two Hoots), a suspense-filled account of a young sheep who isn't like the rest, what with her pointy teeth, antipathy to grass and increasing desire to eat her companions. But the flock love Brenda's unusual approach to sheephood; will their adoration change the predator's mind? This funny story of a wolf in sheep's clothing is delightfully deadpan. -- Imogen Russell-Williams - The Guardian
If you loved this, you might like these...