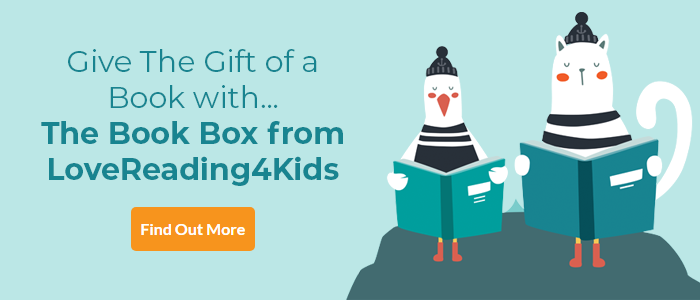 The Vanishing Trick Review
A heart-racing Victorian era adventure full of eerie magic, folklore and one ever-so-nasty villain.
May 2020 Book of the Month
Scary and warm- hearted, this is an action-packed adventure with a great cast of characters and some rocket fuel of magic and mystery. Orphaned when his mother dies, Leander is saved from starvation by the mysterious Madame Pinchbeck. Pinchbeck, a medium who claims she can talk to the dead, offers Leander the chance to speak to his mother if he joins her and sells her his locket. Hungry, cold and afraid, Leander agrees. Frighteningly soon Pinchbeck has terrifying power over Leander who swiftly discovers that he is not the first child that Pinchbeck has 'stolen': Charlotte and Felix have both been prisoners for years. Pinchbeck uses them in her dishonest performances as a medium and controls them with magic that enables her to make them vanish into their cabinets when they displease her. Will Charlotte, Felix and Leander ever be able to escape from evil Pinchbeck? With an atmospheric Victorian setting, the twists and turns of this drama unravel at an excitingly fast pace.
The Vanishing Trick Synopsis
Step into a world of secrets, folklore and illusions, where nothing is as it seems and magic is at play...
Madame Augustina Pinchbeck, travels the country conjuring the spirits of dearly departed loved ones... for a price. Whilst her ability to contact ghosts is a game of smoke and mirrors, there is real magic behind her tricks too - if you know where to look. Through a magical trade, she persuades children to part with precious objects, promising to use her powers to help them. But Pinchbeck is a deceiver, instead turning their items into enchanted Cabinets that bind the children to her and into which she can vanish and summon them at will. When Pinchbeck captures orphan Leander, events are set into motion that see him and his new friends Charlotte and Felix, in a race against time to break Pinchbeck's spell, before one of them vanishes forever...
#TheVanishingTrick
The Vanishing Trick Press Reviews
'A thrilling, original, evocative and eerie tale - I adored it!' Michelle Harrison, author of A Pinch of Magic
'A thrilling page-turner. Madame Pinchbeck is a gloriously Dickensian villain.' Abi Elphinstone, author of Sky Song
If you loved this, you might like these...