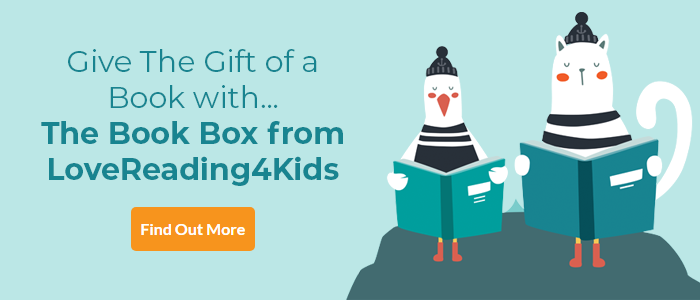 Rise of the Shadow Dragons Review
Courage, honour and volcanic wrath abounds in this fiery fantasy sequel
May 2020 Book of the Month
Set ten years after the events of Dragon Daughter, which featured revolutionary dragon-rider Milla, this sparkling sequel tells the story of Milla's cousin, Joe. On his twelfth birthday Joe is out-of-this-world excited about attending the Hatching Ceremony, desperately hoping that this is the day he'll be bonded with a dragon. But when Joe inadvertently ruins the ceremony and Milla must step in to rescue the situation, "Joe fled from his parents' home, knowing he'd never be able to return."
Ashamed to his bones, Joe has an epiphany after taking refuge in a cavern ("a home for a monster") and meeting a stranger named Winter: "His old life was over. He'd messed it up spectacularly, but it was finished. He couldn't hurt his parents any more. This was the new start he'd been looking for… Until he had become someone his parents could be proud of, he would stay dead."
With the sweeping atmosphere of a classic hero story, Joe's story is shot-through with themes of acceptance, making amends, courage and concord, against a backdrop of political - and volcanic - eruptions. What's more, the author's vibrant, visual storytelling paints a truly sensory picture of a world and its compelling cast of characters.
Other Info
Liz Flanagan has been fascinated by dragons since childhood. Liz comments, 'With their capacity for flight, dragons also symbolise freedom. If we can't have wings of our own, maybe through reading, we can experience the next best thing: to be invited onto a dragon's back to soar beyond the clouds and experience the exhilaration of flying. I loved writing the scenes – both in Dragon Daughter and Rise of the Shadow Dragons – where my protagonists finally get to ride their dragons. It's a coming of age moment for each, coming into independence, freedom and possibility.'
Rise of the Shadow Dragons Synopsis
Joe longs for a dragon, just like his cousin Milla's. He knows he was born to be a dragonrider. But at the Hatching Ceremony, in front of everyone, Joe does not bond with any of the new eggs and he storms out, shaming himself and his family. Mortified, Joe goes on the run, but it's not long before he becomes swept up in adventure . . . an adventure that will lead him to a very different kind of dragon.
A mesmerising sequel to Dragon Daughter, about an outcast who becomes a hero on the magical island of Arcosi.
Rise of the Shadow Dragons Press Reviews
Praise for Dragon Daughter;
'A thrilling fantasy quest . . . sure to lure fans of Christopher Paolini's Eragon and Rick Riordan' The Bookseller
'A heart-stirring adventure' Sophie Anderson, author of The House With Chicken Legs
'Vividly immersive, exciting, magical and just so much fun!' Stephanie Burgis, author of The Dragon with a Chocolate Heart
"Full of rich imagery…the dragons come alive before the reader's eyes" – BookTrust
If you loved this, you might like these...