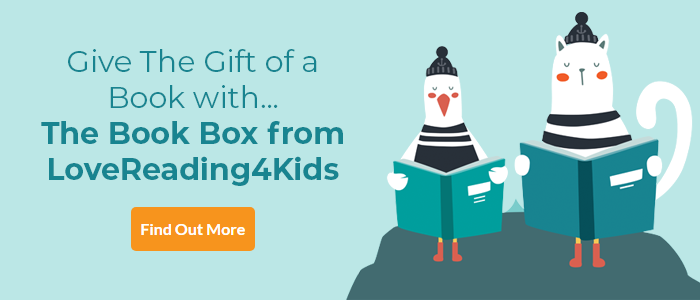 Beneath the Cloud of Doom Review
Engaging kid characters, wacky teachers, a riotously madcap plot - this is funny young fiction at its most endearingly inventive
Wayside School
The inimitable Louis Sachar has done it again in this new Wayside School caper. Sachar totally gets Primary age readers - sees the world through their eyes, speaks to them in a wry voice that rings with understanding and funny details. What's more, the bitesize chunks of plot (essentially inter-connected vignettes that form a satisfying whole) keep readers hungry for more, while the off-the-wall (yet believable) comic characters are guaranteed to induce gaggles of giggles.
As a new year begins, Mrs Jewls's pupils have a big bunch of stuff on their plates. An Ultimate Test looms ahead of them, while a Cloud of Doom looms overhead, growing bigger and more powerful each day. Back in class, the pupils are tasked with collecting one million nail clippings to get a sense of just how massive one million is, while Mrs Jewls's paperclip appreciation is taken to crazy heights ("she marvelled at the magnificent metal masterpiece") when she's revealed to keep a secret stash of them in a locked room. Then there's Mrs Surlaw the librarian, who has a GIANT stuffed walrus and arranges books according to their length, and the author's cameo appearance as Louis the yard teacher (fun fact - the author actually used to be Louis the yard teacher).
Perfectly complemented by Aleksei Bitskoff's wittily detailed illustrations, this is clever, comic joy.
You might also love The Worst Class in the World from Joanna Nadin or the Middle School series from James Patterson.
Beneath the Cloud of Doom Synopsis
It's a new year at Wayside School, and Mrs Jewls's class on the thirtieth floor has a LOT to deal with. First of all, they must prepare to face The Ultimate Test, which involves a fiendishly difficult Spelling Bee, upside-down singing and blindfolded smelling. Meanwhile the paperclips are triple-locked in a safe so no one can access them, Miss Mush is threatening to serve rainbow stew for lunch - and a CLOUD OF DOOM is gathering over the school. It can only mean one thing ... the kids at Wayside School are in for their strangest year yet!
From the basement to the thirtieth floor, Wayside is packed with quirky and hilarious characters who are all brought to life in this brand-new instalment of Louis Sachar's much-loved Wayside School series.
With brilliant illustrations throughout, this is an unmissable, irrepressible story of mixed-up mayhem from the bestselling author of Holes.
Beneath the Cloud of Doom Press Reviews
Louis Sachar is one of the few masters of American fiction - Independent on Sunday
Praise for Sideways Stories from Wayside School;
Thirty clever, fast-moving stories that describe the bizarre events at Wayside School ... each story is refreshingly different - Guardian
Praise for Holes;
Magic and hard realism come crashing together. This is an extraordinary and unconventional novel - Observer
If you loved this, you might like these...