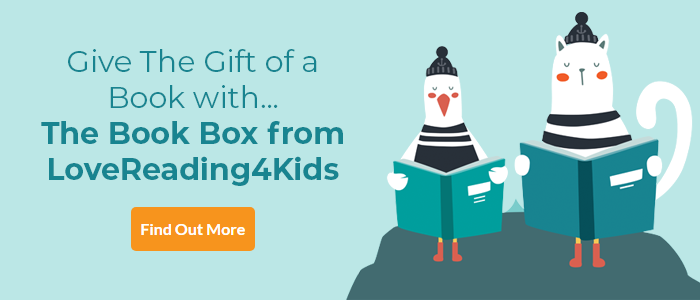 The Book of Hopes Review
An outstanding anthology with contributions from over 100 contemporary children's authors and illustrators, The Book of Hopes should be on bookshelves in every home and school
A Julia Eccleshare Pick of the Month October 2020
Katherine Rundell's brief introduction which explains why hope is so important and why we should look for it in stories and illustrations sets a context for the wonderful range of very short stories, poems, thoughts and illustrations which will certainly give hope as well as laughs and surprises to readers of all ages. Perfect for dipping into, the anthology is a treasure trove of story treats starting with Michael Morpurgo's uplifting 'A Song of Gladness' and ending with Rundell's own 'The Young Bird-Catcher'. Lauren Child, Axel Scheffler, Chris Riddell and Jackie Morris are just some of the wonderful artists whose black and white illustrations light up the pages of this hand this handsome volume. Dedicated to all the workers in the NHS and with proceeds going to NHS Charities Together, The Book of Hopes will certainly bring hope to all.
Other Info
In difficult times, what children really need is hope. And in that spirit, bestselling author Katherine Rundell emailed some of the children's writers and artists whose work she loved most:
'I asked them to write something very short, fiction or non-fiction, or draw something that would make the children reading it feel like possibility-ists: something that would make them laugh or wonder or snort or smile. The response was magnificent, which shouldn't have surprised me, because children's writers and illustrators are professional hunters of hope... I hope that the imagination can be a place of shelter for children and that The Book of Hopes might be useful in that, even if only a little.'
....................................
Julia Eccleshare's Picks for October 2020
A Clock of Stars: The Shadow Moth by Francesca Gibbons
The History of Everything in 32 Pages by Anna Claybourne
What We'll Build by Oliver Jeffers
The Castle of Tangled Magic by Sophie Anderson
Who Makes a Forest by Sally Nicholls
The Good Bear by Sarah Lean
The Book of Hopes by Katherine Rundell

We've got some great stuff related to this book in our KidsZone.
Head over there and check it out now.
The Book of Hopes Synopsis
This collection, packed with short stories, poems and pictures from the very best children's authors and illustrators, aims to provide just that. Within its pages you'll find animal friends from insects to elephants, high-flying grandmas, a homesick sprite, the tooth fairy, and even extra-terrestrial life.
There are 133 contributions from authors and illustrators, including Anthony Horowitz, Axel Scheffler, Catherine Johnson, Jacqueline Wilson, Katherine Rundell, Lauren Child, Michael Morpurgo and Onjali Q. Rauf.
A donation from the sale of each book will go to NHS Charities Together, in gratitude for the incredible efforts of all those who worked in hospitals over the quarantine period.
The Book of Hopes Press Reviews
This is a tasting menu of small but sumptuous confections, all uplifting in simple or complex ways - TLS
Hope is needed as never before so three cheers too for Katherine Rundell and the children's authors and artists who contributed to her anthology The Book of Hopes - Books for Keeps
An anthology on the theme of hope... it includes a rich range of images, poetry, stories and non-fiction - Stories to charm on endless days, The Sunday Times
If you loved this, you might like these...