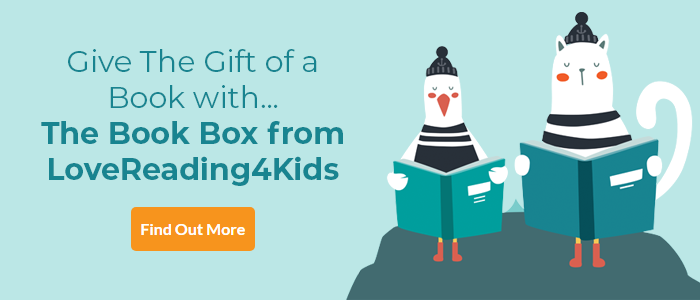 Aldrin Adams and the Cheese Nightmares Review
Join Aldrin Adams on an unforgettable adventure as he steps into a world of mystery and magic and cheeses that seriously, SERIOUSLY pong!
July 2021 Book of the Month
Aldrin Adams is an ordinary boy with an extraordinary superpower. When he eats cheese, just before he goes to sleep at night, he can enter into other people's dreams . . . and their nightmares! But why has he, of all people, been given this ability? What is he supposed to do with it? And why doesn't it come with some kind of instruction manual that explains how it works? There are so many questions that require answers.
Luckily, Aldrin's dad owns the biggest and finest cheesemonger's for miles and miles around, offering him unlimited access to some of the stinkiest cheeses in the world as he tries to figure it all out. What Aldrin doesn't realise, as he embarks on his journey of discovery, is that he is being watched by Habeas Grusselvart, a mysterious, supernatural villain who creates nightmares for millions and millions of children every night. Suddenly, a young boy poses a threat to his plans to control the world through fear. Which is why he must be stopped - at all costs!
Aldrin Adams and the Cheese Nightmares Synopsis
The laugh-out-loud funny debut solo children's book from the No. 1 bestselling Ross O'Carroll Kelly author, Paul Howard.
Aldrin Adams discovers that he has the world's most unusual and secret SUPER-POWER: By eating very stinky cheese before bedtime, Aldrin can enter people's dreams and nightmares, and help them with their problems. The trouble is, Aldrin has problems of his own. Dad's not been himself since Mum died, their cheese shop (C'est Cheese!) is under threat of closure, and Aldrin's struggling at school.
But things go from bad to worse when Aldrin realises something - or someone - is trying to steal his cheesy super power for their own evil plan for world domination!
And this time, Aldrin might need more than the stinkiest of Bries to save the day!
Aldrin Adams and the Cheese Nightmares Reader Reviews
In addition to our Lovereading4Kids expert opinion some of our Reader Review Panel were also lucky enough to read and review this title. You can click here to read the full reviews.
The highlight of this book would be the cheesy cheese jokes and the illustrations by Lee Cosgrove. I think it would be suitable for 6–7-year-olds. Full review
I would definitely recommend this book to readers 7+. Aldrin Adams and the Cheese Nightmares is a brilliant, exciting, funny book and I loved it. Full review
Aldrin Adams and the cheese nightmares is a exquisite book for 6-40 aged people. It has a lot of comedy in it that includes the cheese jokes and funny characters. Full review
If you loved this, you might like these...
All versions of this book
About Paul Howard
Paul Howard is an author, journalist and comedy writer best known as the creator of the Ross O'Carroll-Kelly series, which have sold over one million copies and are critically acclaimed as satirical masterpieces. He has won a record four Irish Book Awards and had a Children's No. 1 Bestseller in Ireland in 2019 with the first of the Gordon's Game series, written with co-author former rugby international Gordon D'Arcy.
More About Paul Howard