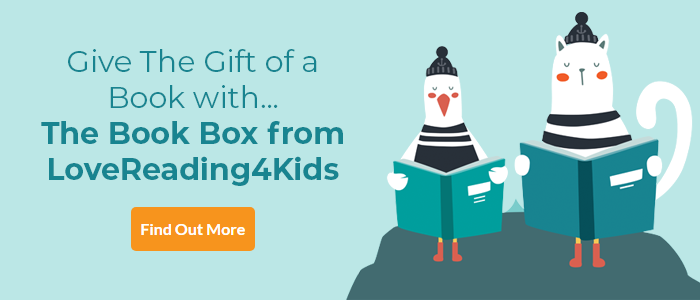 LoveReading View on The Worst Class in the World Gets Worse
A hilarious new adventures for the best worst class in the world
January 2021 Book of the Month
It is their headmistress, Mrs Bottomley-Blunt, who describes 4B (repeatedly) as the 'worst class in the world', and you can see why she does: even when they are made playground monitors, 4B just can't seem to avoid causing mayhem and the most logical-sounding decisions (stay in the toilets all break to avoid getting into trouble) result in calamity, or as Mrs Bottomley-Blunt would have it, 'a hoo-ha'. It's the delicious combination of wrong decisions, sincerely taken, and the scale of the hoo-has caused that make the stories such fabulously entertaining reading. There are two self-contained episodes in each book and the speedy narration, cleverly placed repeating phrases, short chapters and wonderfully lively illustrations by Rikin Parekh, make them perfect for newly independent readers. They are such a treat to read aloud though, it would be a shame not to make this bedtime reading so that all the family can enjoy the fun.
Pamela Butchart (Wigglesbottom Primary) and Matt Brown (Mutant Zombies Cursed my School Trip) also write extremely funny school-set stories that revel in mischief caused inadvertently.
The Worst Class in the World Gets Worse Synopsis
According to head teacher Mrs Bottomley-Blunt, 4B is the WORST CLASS IN THE WORLD. She says school is not about footling or fiddle-faddling or FUN. It is about LEARNING and it is high time 4B tried harder to EXCEL at it.
But Stanley and Manjit didn't LITERALLY mean to flood the toilets when they should have been monitoring the playground. And they definitely didn't LITERALLY mean to bring a penguin home from the zoo on their school trip. These things just happened even though they had a FOOLPROOF plan to get away with them.
The second in a new, laugh-out-loud young fiction series from bestselling author Joanna Nadin. Perfect for fans of Horrid Henry and the Trouble with Daisy series. Highly illustrated and featuring two hilarious madcap adventures in one book, these books are just right for children ready for their first chapter books.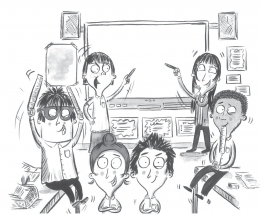 Hurrah - another hilarious story from the Worst Class in the World! We love this new series from Joanna Nadin, with lively stories, short chapters and brilliant illustrations it is ideal for newly independent readers. We are thrilled to have 3 copies of to give away to our lucky readers - enter below! Good luck!
The Worst Class in the World Gets Worse Press Reviews
Deliciously silly, with hilarious catchphrases, Joanna Nadin's The Worst Class in the World, illustrated with grubby glee by Rikin Parekh, is a great cheer-up book. According to headteacher Mrs Bottomley-Blunt, 4B are the rottenest of eggs - when will they win a prize like 4A? But somehow the shambolic crew always muddle through, even though Mr Nidgett keeps threatening to leave teaching and become a lion-tamer. - Guardian Book of the Month
'HILARIOUS! Proper laughs!' - Pamela Butchart
If you loved this, you might like these...