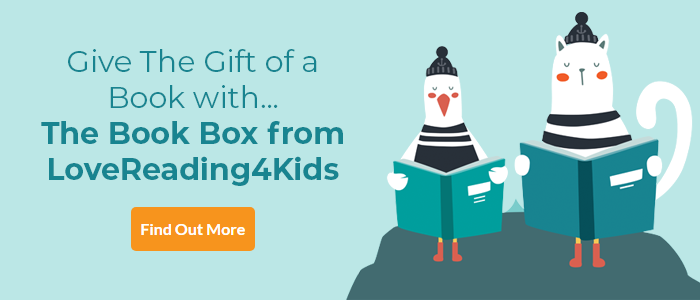 Swan Song Review
Beautiful, moving novel from our finest writer of animal stories
Interest Age 8+ Reading Age 8
Gill Lewis is contemporary children's literature's nature writer par excellence, telling moving stories of human encounters with wild animals that powerfully connect readers with the natural world. Swan Song tells the story of Dylan, expelled from his school and struggling with depression until he moves with his mother to her family home in a tiny Welsh village. In the peace and quiet of days on his grandfather's boat, Dylan begins to find himself again, but it is the discovery of an injured Whooper swan that is life-saving, and shown to be literally so. Written for dyslexia specialist Barrington Stoke, this short novel will be accessible to all readers and its message of the healing power of nature and community more important now than it's ever been.
The LoveReading LitFest invited Gill Lewis to the festival to talk about Swan Song, and green reads for kids with fellow author Konnie Huq.
The digitally native, all year round, online literature and books festival, with new content released every week is a free-for-all-users festival.
What are you waiting for? Check out a preview of the event and sign up to become a member.
Other Info
A message from the author, Gill Lewis; "Swan Song was inspired, in part, by my own teenage years, where the claustrophobic confines of my city school were relieved by the wide skies and peace of the Welsh estuary where my father kept a small boat. I wanted Swan Song to show the true restorative power of nature and how close ties to community can help those with anxiety and depression. It's a story about a boy finding his way back from a dark place, to be himself again, and I'm thrilled to be published by Barrington Stoke, a publisher that ensures great stories are accessible to all."
Swan Song Synopsis
Dylan is struggling. Since he started high school, everything has become too much to handle. Now he's been expelled and is forced to move to the tiny village in Wales where his grandad lives.
But when Grandad invites Dylan out on his boat to watch the Whooper swans return to their winter feeding ground, things begin to change. Grandad doesn't judge or question; he just lets Dylan be. Out on the water, with no distractions or pressure, Dylan begins to feel like himself again. But when the swans and their home are threatened, and tragedy strikes at home, can Dylan keep going when it feels like everything is slipping out of control again?
From award-winning author Gill Lewis comes Swan Song – anemotive and poignant story which brilliantly handles issues of depression and anxiety in young people whilst exploring topical themes of wildlife protection. With a relatable protagonist, Gill gently explores these heavier themes in an approachable and accessible way. This nature-led tale perfectly compliments Gill's other touching stories, Run Wild and Eagle Warrior, that all skillfully weave together nature and healing. A timely and topical read for young people coping with the pressures of lockdown restrictions, anxiety and the growing pressures of school.
If you loved this, you might like these...