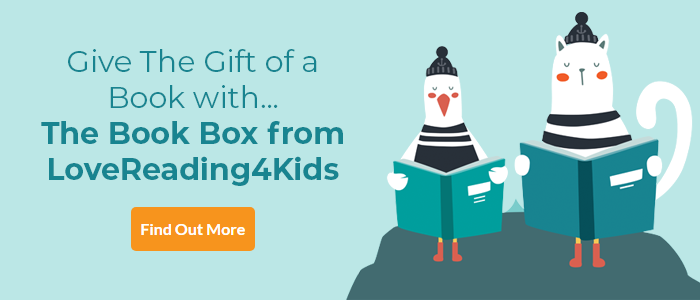 LoveReading View on Mermaid School: All Aboard!
More exshellent fun for Mermaid School afishionados
School trips are always fun, but especially when you are a little mermaid. Marnie Blue and her class are going on a trip to Queen Maretta's palace so are very excited. Being mermaids, their school bus is a whale shark and the contents of their packed lunches are a bit different (kelp fritters, seaweed rolls and sea-cucumber slices), but other things are exactly the same – jostling for the best seats on the journey and making sure you're partnered with your best friend. Marnie's glamourous aunt Christabel is a helper on the trip, which worries Marnie – after all, Christabel was very badly behaved when she was at school – but it's someone else gets up to mischief. The story is full of fun and adventure and young readers will love the underwater details. Sheena Dempsey's illustrations are ever-so pretty too and this series is offishially a hit.
One to recommend to fans of The Worst Witch and readers who like Marnie should get to know Lyla, star of Rebecca Patterson's new Moon Girl series too
There are some great reviews from our Kids Reader Review Panel for the first in this series - Mermaid School - read them here!
Other Info
Learn siren songs, proper care of sea creatures and how to ride a seahorse! For lots of fishy fun go to www.mermaidschoolbooks.co.uk.
Mermaid School: All Aboard! Synopsis
Marnie Blue is so excited! She is going on a school trip to see the legendary palace of Queen Maretta with all her friends. But when Mum is too unwell to join the trip, Aunt Christabel agrees to come in her place, and she was offishially the naughtiest mermaid the school has ever known. Marnie expects mayhem.
Will they board the whale-shark on time? Will everyone eat their packed lunches on the way there? And just who is sneaking around the palace causing all sorts of mischief?
Mermaid School: All Aboard! Press Reviews
Praise for the series;
'In a clamshell: delightful underwater adventure' LoveReading4Kids
'[Marnie Blue] certainly makes a splash on her debut, Dempsey's expressive illustrations making Courtenay's story sparkle' Echo Cork
'Gorgeous illustrations, an inventive underwater world and a school-based story make this a perfect read for fans of the Worst Witch and Bad Mermaids' WRD Magazine
If you loved this, you might like these...