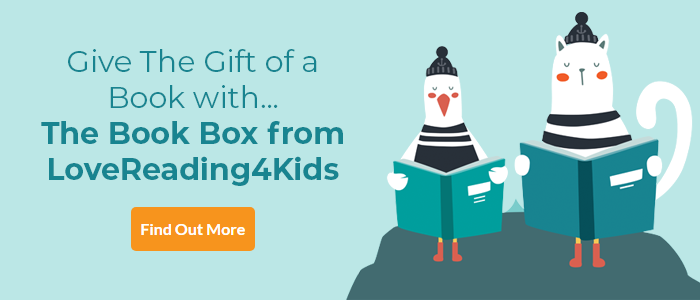 Scaredy Cat Review
Purrfect spooky cat adventure
April 2021 Book of the Month
Abandoned by their original owners, cats Pasha and Poop (yes, really) find forever homes with the lovely Wilde family. But the cats of their new neighbourhood are terrorised by the pawful Scaredy Cat. With flashing eyes, and an ability to walk through walls, he forces everyone to follow his cruel rules for cat behaviour, and woe betide those that try to resist. Pasha is determined to stand up to the bullying, but can he persuade Poop and the other cats that they have nothing to fear but fear itself? Typically for Patterson, the story races along, the cats taking turns to narrate, and it's a perfect mix of excitement, adventure and comedy. It comes to a wonderful climax in a pet cemetery of all places, and amongst the fun there are important messages about finding the strength in yourself to do what's right.
Other Info
Written in collaboration with Chris Grabenstein - a New York Times bestselling author who has collaborated with James Patterson on the I Funny, Jacky Ha-Ha, Treasure Hunters, House of Robots and Max Einstein series, as well as Katt vs. Dogg, Word of Mouse, Pottymouth and Stoopid, Laugh Out Loud, and Daniel X: Armageddon. He lives in New York City.
Scaredy Cat Synopsis
There are Scaredy Cats everywhere . . . it's just that YOU can't see them. Only cats can see a Scaredy Cat.
When shelter cats Pasha and Poop move in with their new human family, they find themselves up against a ghostly bully.
Scaredy Cat demands they follow his rules or he'll cause all kinds of trouble - knock over lamps, spill kitty litter, and even get them shipped back to the animal shelter! But Pasha and Poop are stubborn and rebellious. They won't follow the Scaredy Cat's ridiculous rules like all of the other pets on the block. Together, they set out to find the truth behind who the Scaredy Cat really is, and how they can end his mischief-making for good.
If you loved this, you might like these...