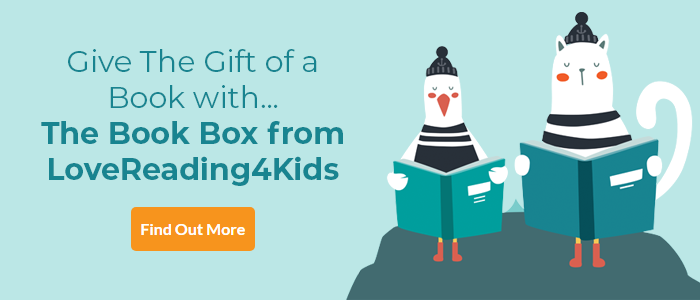 The Crackledawn Dragon Review
Action-packed magical adventures to transport readers into other worlds
Lonely, suspicious of the adult world, and far too well acquainted with betrayal, ten-year-old Zebedee Bolt is an easy target for the wicked witch Morg. With very little effort at all, she's able to tempt him into working for her, rather like the White Witch and Edmund Pevensie in the Narnia stories, and soon he too finds himself in another world, Crackledawn, one of the Unmapped Kingdoms. More astonishingly still, Zeb discovers that its fate, and that of our own world, depends on him. Can he, as a Faraway child, prevent Morg from carrying out her plan to steal the Unmapped magic and turn all the worlds dark? Abi Elphinstone writes irresistible adventure stories filled with magic and excitement, while her characters sparkle with so much life and humour that readers will miss their company when they close the book. For sheer honest-to-goodness enjoyment, The Crackledawn Dragon is very hard to beat. It's the fourth in the Unmapped Chronicles series but works perfectly well as a stand-alone, yet another trait it shares with the Narnia books.
The Crackledawn Dragon Synopsis
The Unmapped Chronicles will not only leave children entertained, but will also empower them to battle climate change and environmental issues. Where the map ends, the adventure begins . . .
11-year-old Zebedee Bolt is on the run. Again. Only this time it's not the police who find him. It's an evil harpy called Morg. And when she hauls him into Crackledawn, an Unmapped kingdom that conjures sunlight for our world, Zeb discovers running away only gets you so far. When magic's involved, you've got to pick a side. And though Zeb vowed he wouldn't trust anyone ever again, he didn't expect to stumble aboard The Kerfuffle, an enchanted boat belonging to a girl called Oonie and her talking chameleon, Mrs Fickletint.
Suddenly, Zeb finds himself on a voyage complete with silver whales, fire krakens and underwater palaces. Can he muster up enough trust in others, and in magic, to summon a dragon, find the Ember Scroll and defeat Morg once and for all? This is a story about saving the world but it's also a story about trusting friends, and chameleons, even when kingdoms are falling apart.
The perfect series for adventurers aged 9+ and fans of Michelle Harrison, Piers Torday and Jamie Littler.
The Crackledawn Dragon Press Reviews
Praise for Abi Elphinstone;
'Imaginative, adventurous and wonderful' Robin Stevens, author of A Murder Most Unladylike series
'The Unmapped Chronicles series is irresistible' Lauren St John, author of The White Giraffe
'Abi Elphinstone has created a complete world so believably and effortlessly, I can only marvel' Piers Torday, author of The Last Wild Trilogy
'Brimming with enchantment and adventure' Catherine Doyle, author of The Storm Keeper's Island
'Abi Elphinstone is proving to be a worthy successor to C. S. Lewis' The Times
If you loved this, you might like these...