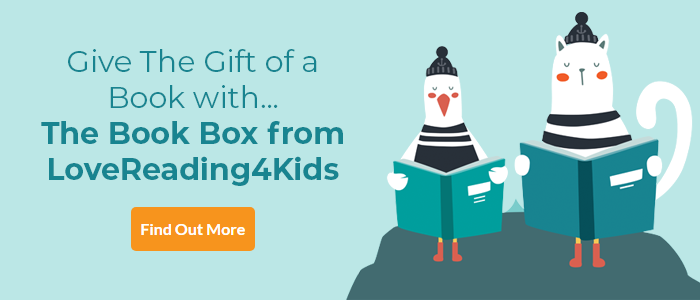 The Gloriumptious Worlds of Roald Dahl Review
Explore the wonderful world of Roald Dahl
October 2021 Book of the Month | A Julia Eccleshare Pick of the Month October 2021
For all those who are already fans of Roald's Dahl's awesome stories and for newcomers to them, this is a splendid introduction to some of the favourite characters and the most dramatic, hilarious, spinechilling and adventuresome stories that are his storytelling legacy. Following a brief account of Roald Dahl's childhood and his famous writing shed, 15 of his top titles are cleverly explored through their main characters and the key features of the stories. There is James and his extraordinary crew from the awesome travelling peach in James and the Giant Peach; the delightful Charlie Bucket whose winning ticket takes him to Mr Wonka's astonishing chocolate factory and a heap of adventures with some less lovely children including Veruca Salt and Augustus Gloop; the delightful Danny and his father and some fabulous pheasant poaching plots and the truly horrible Mr and Mrs Twit who have a whole book to themselves. The battle between Matilda and the awful Miss Trunchbull, the BFG's encounter with the Queen and the utterly terrifying Witches – all of these and more are brought to life in these brief retellings which make clever use of letters, recipes and newspaper clippings. As in the originals, all are fabulously illustrated by Quentin Blake. The inclusion of an activity pack adds an interactive element to the book and enhances enjoyment of it.
The Gloriumptious Worlds of Roald Dahl Synopsis
Read Mrs Twit's recipe for bird pie, become a giant expert with the BFG's spotter's guide and discover Willy Wonka's golden ticket.
Dive into your favourite Roald Dahl stories, retold through never-before-seen letters, photographs, magic books, recipes, diary entries and newspaper clippings.
Discover intriguing facts about the author and what inspired him, and explore the worlds he created, from Charlie and the Chocolate Factory to The Witches, Matilda to The BFG.
Don't miss the bonus envelope packed with Dahl-inspired booklet's games and activity sheets to inspire and encourage budding storytellers.
So watch out, 'Tremendous things are in store for you! Many wonderful surprises await you!' Special items include an envelope which contains a foil Golden Ticket, a board game, bonus booklets, plus press-out activities including designing your own room in the Chocolate Factory, mixing your own dream, creating your own character and inventing your own marvellous formula.
If you loved this, you might like these...