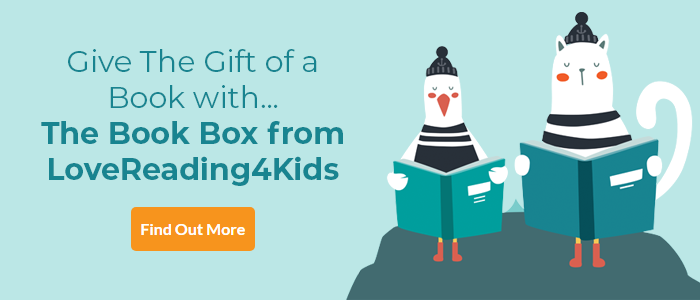 Sergeant Grog and the Night of the Weasels Review
'Sergeant Grog and the Night of the Weasels' by Rose Miller is a quickly read fantasy story with some delightful illustrations by Michael Zarb.
Sergeant Grog is on night-time watch of the Ladybird Barracks in the Land of Justice when an unidentified round object appears in the sky, Grog's quiet night shift is about to get a whole lot busier. King of the vultures and wanted felon, Paduka is on a mission to steal the Mk 1 Weasel Guzzler.
This is an interesting story with short chapters that quickly dives into the main action. This is a fantasy book with a variety of characters - some anthropomorphised but recognisable animals and some much more fantasy based - like Sergeant Grog the young goblin soldier. Dotted throughout the book you see these characters brought to life with bright and colourful illustrations that remind me of the 2D Disney animation drawings. I think that these illustrations will enchant readers and wish there could be more, perhaps depicting Wizard Trajanicus' castle or the Fairies.
At not much over 100 pages, and in bold and easy to read font, this stint in the Kingdom of Gold is short and sweet but there's plenty of scope for more stories to emerge from this far off world. Filled with humour and action, 'Sergeant Grog and the Night of the Weasels' is an imaginative tale that I'm sure will be enjoyed by its readers.
Sergeant Grog and the Night of the Weasels Synopsis
Hot on the heels of Rose Miller's book, Alex and His Magic Dragon, comes another hilarious story set to excite the young reader...
High up in the green mountains in the Land of Justice, lives the great Wizard Trajanicus who has just completed his latest invention for Colonel Trumpington, the army commander. What is it? And who else outside the army would like to get their hands on it?
What is it in the night sky, wonders Sergeant Grog, as he looks out from the Ladybird Barracks. There is a mysterious, circular object drifting high above him… What could it be?
Grog and his magical assistant suddenly find themselves on a thrilling adventure with Private Potter, Colonel Trumpington and the Fairy Force, as the mystery leads them into battle with the king of the vultures and his weasel accomplices.
If you loved this, you might like these...