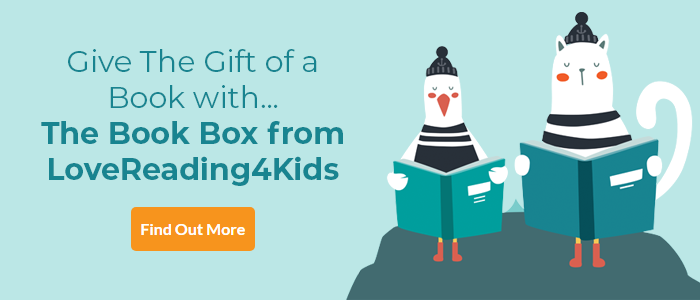 The Forever Whale Review
One of our Books of the Year 2013 & July 2013 Book of the Month
Full of tenderness, this is a touching story of the bond between Hannah and her Grandfather as he becomes increasing confused. The two share a love of nature and this develops a strong link between them. Hannah knows that the date her Grandfather made her remember will bring something special…but will Grandfather be able to remember?
The Forever Whale Synopsis
Hannah adores her Grandad. The trouble is, Grandad has Alzheimer's and he's always forgetting things. He keeps trying to tell Hannah a story about a whale, and it seems really important, but it's all jumbled up. Then Grandad has a stroke and he can't remember anything, not even Hannah. It's like he's lost inside himself. Determined to get Grandad back, Hannah sets out to make a film that will remind him of his life - and in so doing, starts to piece together an extraordinary story about a whale that connects Grandad's childhood to her own.
A powerful, extraordinary story from the bestselling author of A Dog Called Homeless.
If you enjoy reading books about animals you may also like Megan Rix's stories - check out her author page here.
The Forever Whale Press Reviews
Praise for A Horse for Angel:
I was completely drawn in by the first few chapters that promise another wonderfully emotional, accessible read. The Bookseller
Praise for A Dog Called Homeless:
Heartbreakingly beautiful... I loved it. Cathy Cassidy
An exceptional debut... richly characterised. The Sunday Times


If you loved this, you might like these...