LoveReading View on SHRUNK!: Mayhem and Meteorites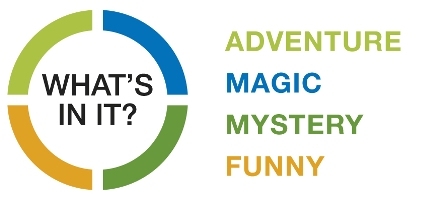 This title is uniquely written with the help of 2300 children as part of the The Story Adventure. The author posted a chapter a week online which incorporated the children's ideas and suggestions.
It is the madcap sequel to Shrunk! and is sure to be picked up with the same alacrity as the first one and also as a consequence of the unique involvement of the children who took part in The Story Adventure.
A Piece of Passion from Sara O'Connor, Editorial Director, Hot Key Books

Who knew 150 people could be so good at writing a book together? This book is very special, because Fleur opened her creative process to the entire internet, and took suggestions from over 2,000 registered schoolchildren about what direction her story should go in. Everything from the parrot's squawks, to Tilly's revenge, to whether or not Professor Lee was genuinely evil, were put forward by the kids. I'm so proud of Fleur for taking a risk and so proud of all the kids for their incredible creativity. If you want to see whose ideas made it into the story, take a sneaky look at the last few pages of the book, where all of their names are listed.
SHRUNK!: Mayhem and Meteorites Synopsis
All is quiet in the sleepy seaside town of Bywater-by-Sea, that is until a second meteorite falls to earth - landing in the middle of the Field Craft Troop's outdoor expedition camp. Tom is faced with a growing problem, Jacob can suddenly set things on fire, and it's only a matter of time until he realises that it's not spontaneous combustion that is causing so much havoc. What's more the excavation of the ancient castle has uncovered a mysterious glittering rock - and the dust is turning Bywater-by-Sea even more loopy than usual. Tom has some important questions to answer - Who is the suspicious Professor Lee and what is he doing with a wheelbarrow full of brussel sprouts? Why does Tilly's Cockatoo hate him? What will Grandma put in his sandwich next?
When launching the Story Adventure through with Shrunk Mayhem and Meteorites was written, Fleur Hitchcock says: 'I spent a lot of time working in schools, and realised that children were bubbling over with great ideas, so many of which never got the chance to come out. When Hot Key proposed the Story Adventure it seemed the perfect way to let children have their say and explore the possibilities of their incredible imaginations. I can't wait to get started.'

For more information about the project go to www.thestoryadventure.ning.com