LoveReading View on The Trumpet of the Swan
Louis the cygnet may be unable to utter a sound unlike her siblings and his parents but Louis is determined to overcome this impediment by learning to read and write. If at first you don't succeed then try again and so Louis does in this incredibly moving, uplifting and powerful story from the author of Stuart Little and Charlotte's Web, two books you may well have heard of but this one may well be new to you. Here at Lovereading4kids we urge you to read Louis's tender, humorous and unforgettable animal tale too.
_____________
Puffin Fact! Male swans are cobs, female swans are pens and baby swans are cygnets. Download more Puffin Facts here!
_____________
Dear readers, dreamers and adventurers,
Ever wanted a friend who could take you to magical realms, talk to animals or help you survive a shipwreck? Well, you'll find them all in the PUFFIN BOOK collection.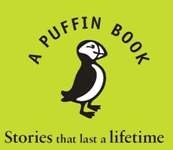 A PUFFIN BOOK will stay with you forever. Maybe you'll read it again and again, or perhaps years from now you'll suddenly remember the moment it made you laugh or cry or simply see things differently. Adventurers big and small, rebels out to change their world, even a mouse with a dream and a spider who can spell - these are the characters who make stories that last a lifetime. Whether you love animal tales, war stories or want to know what it was like growing up in a different time and place, the A PUFFIN BOOK collection has a story for you - you just need to decide where you want to go next...
We want to know which is your favourite. Tell us or tweet a photo of your old beloved copy - and we might just send you a new A PUFFIN BOOK so you can pass the story on.
Love - PUFFIN @puffinbooks #shareapuffinbook

The Trumpet of the Swan Synopsis
Unlike other cygnets, Louis, the trumpeter swan, cannot utter a sound. But with the encouragement of his father, Louis sets out to overcome his problem. One way of doing this Louis decides, is to learn to read and write and so he sets off to Montana to find his friend Sam Beaver. Louis goes to school with him and learns to read and write, but when he returns to the lakes and falls in love with the beautiful Serena, he is upset that Serena can't read his sign, which says 'I love you'. Once again his parents are determined to help him find a new way of expressing himself and it is his father who dreams up the brilliant solution that will put Louis firmly on the path to success and fulfilment.
For a character Guess Who?, lots of swan facts and tips on how to draw your own swan download a Special Puffin Extra!
Visit our Puffin Category to see the full range of titles