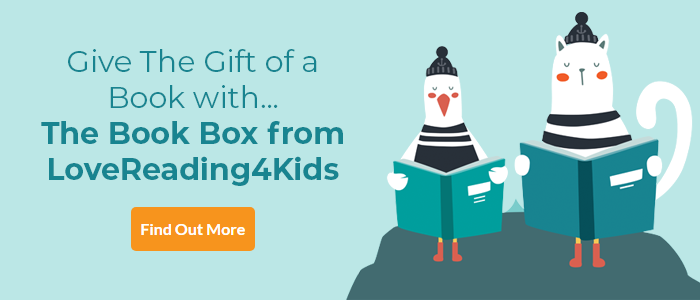 LoveReading View on Maze Running and Other Magical Missions
This is the last adventure for Helen and the Fabled Beasts and it's quickly clear that this is the most frighteningly precarious undertaking of them all. The Master of the Maze is back with world domination on his mind; Helen and her friends have to stop him, however one team member is missing and there are some very hard decisions ahead. The author transports the reader straight into the middle of her stories and has made the fabled beasts our friends too. Scotland continues to be the perfect blend of mystical and haunting beauty, which makes a fabulous setting. While mourning the fact that there won't be a "Clip, clop, clip …." at the start of another story, the ending to this series feels just, feels right, feels good! ~ Liz Robinson
If this is your first foray into this bewitching new world, start from the beginning with First Aid for Fairies as it's best to read the books in order to understand how the companions met and became friends.
Some of our readers were lucky enough to review the first of the Fabled Beast Chronicles, First Aid for Fairies and Other Fabled Beasts....here's a taster of what they thought...'A great fantasy story full of mythical creatures and legends. This is book one of four and I can't wait to read the other three books.' and 'Wonderful story for children, a gripping fairytale that will keep you reading past your bedtime.'
Read more reviews here!
Maze Running and Other Magical Missions Synopsis
One of Helen's friends is dying, stabbed in the heart by the Master, and this life-threatening injury needs a magical remedy. Helen and her fabled-beast friends unite, with the help of the dragons, to find a magical token with the power to cure. But they only have until tomorrow night. On their quests through Scotland for the enchanted healing tokens, they battle with magical lizards, monstrous goats, and a vengeful giant. Fighting together, can they cure their friend and finally defeat the power-crazed Master of the Maze?
Don't miss the heart-stopping climax to the bestselling Fabled Beast Chronicles.
First Aid for Fairies and Other Fabled Beasts
Wolf Notes and Other Musical Mishaps
Storm Singing and Other Tangled Tasks
Maze Running and Other Magical Missions
Katy Lockwood-Holmes, Publisher at Floris Books, said: "Fabled Beast Chronicles is one of Floris Books' most successful children's fiction brands. Helen and Yann the centaur's epic quests have thousands of fans throughout Britain and we're delighted to bring Lari to a whole new generation of readers."
Maze Running and Other Magical Missions Reader Reviews
Kids love to read and so in addition to our Lovereading expert opinion some of our Lovereading4kids Reader Review Panel were also lucky enough to read and review the first title in the series First Aid For Fairies and Other Fabled Beasts. You can read their reviews below.

Maze Running and Other Magical Missions Press Reviews
'Like the other books, Maze Running is firmly entrenched in the Scottish landscape. This has the effect of grounding the magical events and fabled beasts in the real world and making them easier to imagine. The plotting is excellent throughout, giving readers the opportunity to work with Helen to complete her quests.' Inis Magazine


If you loved this, you might like these...