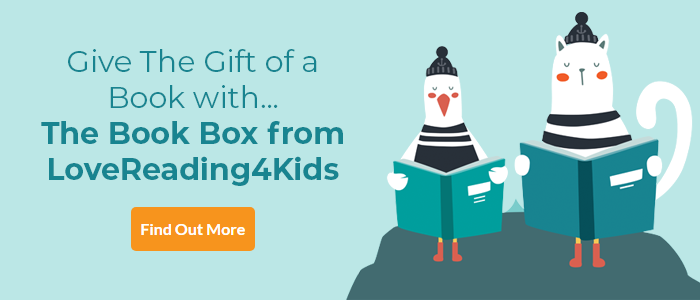 Nancy Parker's Spooky Speculations Review
In a nutshell: a diary of detection from our favourite 1920s housemaid | With the current craze for historical mysteries and clever girl detectives, readers will be delighted to make the acquaintance of Nancy Parker, bright young maid and experienced sleuth. In this adventure, she's starting a new job as housekeeper for the somewhat eccentric Miss Dearing at creaky Oxcoombe Grange. A series of unexplained bumps in the night set Nancy's detective instincts jangling, and with the help of her friend Ella, at school nearby, she determines to find out what's going on. It's told partly through Nancy's diaries and partly through third person narrative, so readers are always at the very heart of the action. The mystery is thoroughly satisfying and this is just the kind of book to kindle a life-long appreciation of crime fiction.
Definitely one to recommend to fans of Robin Stevens's Murder Most Unladylike series, and readers will also enjoy Katherine Woodfine's Sinclair's Mysteries. ~ Andrea Reece
Nancy Parker's Spooky Speculations Synopsis
Maidservants, Mystery, and Murder! Everyone's favourite housemaid-detective is back! Now Nancy has a new job working at Oxcoombe Grange. It's great except for one thing - Nancy is convinced the house is haunted! Ella Otter, now a reluctant pupil at nearby Seabourne Grammar School for Girls, demands a scientific investigation.
Together, Nancy and Ella set out to do some spooky snooping, and to uncover the mysteries of the Grange's cellars. But in doing so they make a few enemies, discover a few surprising secrets, and put themselves into a little more danger than they were bargaining for ...A funny and energetic middle-grade mystery, narrated part in the third person and part through Nancy's illustrated journal.
Perfect for fans of Murder Most Unladylike and The Mystery of the Clockwork Sparrow.
Nancy Parker's Spooky Speculations Press Reviews
Praise for The Mysterious Misadventures of Clemency Wrigglesworth
a magnificent, madcap book - Julia Lee is like an anarchic Frances Hodgson Burnett Katherine Rundell, author of Rooftoppers.
Praise for Nancy Parker's Diary of Detection
Intrepid housemaid-turned-detective Nancy Parker is a heroine to root for. Katherine Woodfine, author of The Mystery of the Clockwork Sparrow
Praise for Nancy Parker's Diary of Detection This junior sleuth is worth investigating Children's book of the week, Alex O'Connell, Times
If you loved this, you might like these...