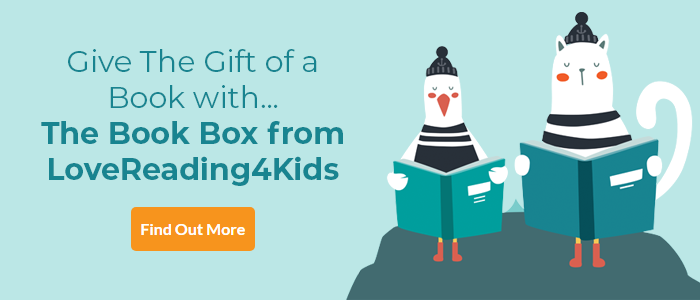 His Royal Whiskers Review
A Julia Eccleshare Pick of the Month January 2017 Full of astonishing imagination and curious and unexpected adventures, His Royal Whiskers is a royal romp of a story that will delight all those who love magic, mystery, mayhem - and cats! Breakfast is ruined for a ferocious Czar when he discovers that something truly dreadful has happened to his royal son and heir. The young prince hasn't been kidnapped but, even worse, he has been turned into a cat! And a cat with fleas just to add insult to injury. How the Prince and his clever friends outwit the fearsome Czar is a delight. ~ Julia Eccleshare
Julia Eccleshare's Picks of the Month for January 2017
The Goldfish Boy by Lisa Thompson
The Crayons' Book of Numbers by Drew Daywalt and Oliver Jeffers
The Crayons' Book of Colours by Drew Daywalt and Oliver Jeffers
Jim by Hilaire Belloc and Mini Grey

His Royal Whiskers by Sam Gayton
His Royal Whiskers Synopsis
Something bad has happened to Prince Alexander, the only heir to the mighty Petrossian Empire. Something worse than kidnapping. Something worse than murder. Somehow, the Prince has been miraculously transformed into a fluffy-wuffy kitten. Why has this terrible catastrophe happened?
Who are the boy and girl brewing secret potions down in the palace kitchens? And how are they possibly going to avoid getting their heads chopped off?
His Royal Whiskers Reader Reviews
Kids love to read and so in addition to the review by one of the Lovereading4kids editorial experts some of our Lovereading4kids Reader Review Panel members were also lucky enough to read and review this title. Click here to read their full reviews.
Sarah Barnes Mogendorff - 'A topsy-turvy mixture of fairy tale stories with a few pictures scattered throughout. It's written in a playful and intelligent way that isn't patronising. A good book for all seasons!'
Evie Aconley, age 10 - 'I thought this book was amazing because it was completely true and a good story as it intrigues you into the story so you almost can't get out.'
Emily Lonsdale, age 11 - 'This book is pure adventure, it's very exciting, a story that will stay with you a life time.'
Emily Golding, age 9 - 'Magically funny, hilarious results. This is probably one of the funniest books I've read in AGES! Totally mind-boggling spells and ludicrous results!'
Lewis Briggs, age 10 - 'Funny and exciting, amusing and wonderful. This brilliant book is absolutely fantastic! I would recommend this to my friends. I don't think I could have read a better book, to be honest!'
Charlotte Cassidy, age 11 - 'This was a fun book, suitable for boys and girls aged 9 and older who like funny adventurous books.'
Rosie Watch - 'It is a wonderful mixture of creativity and humour, but with a dark side that is quite frightening.'
Alexander Bisland, age 11 - 'I recommend this book to 9+ fantasy readers. I give it 5 stars.'
Anastasia Abdian, age 12 - 'A funny and clever book. Not challenging to read and I recommend it to younger readers. It is quite descriptive but could include some harder language.'
Annabelle Cassidy, age 8 - 'I really enjoyed this book because it was very adventurous and funny. It was AMAZING!'
Josh Parcell, age 9 - 'A great book that I wanted to keep reading. The story was full of great twists and events and I would love to read the next instalment of the cat's adventure!'
Tristan Pender, age 9 - 'A very interesting book but quite confusing in places. Still very enjoyable.'
His Royal Whiskers Press Reviews
Alchemy, adventure and destiny: Gayton is a fantastically inventive storyteller -- Fiona Noble The Bookseller
An outstanding story packed with magic and mayhem Abi Elphinstone, author of The Dreamsnatcher
Gayton is increasingly imaginative with each successive book Daily Mail

If you loved this, you might like these...