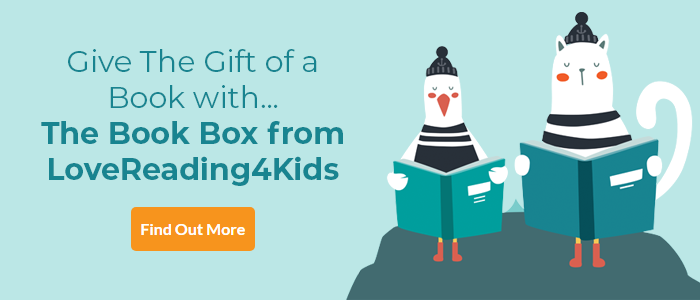 Hamish and the Baby BOOM! Review
March 2018 Book of the Month | In a nutshell: wildly comic adventures |
Danny Wallace is a very funny man, and his Hamish stories, brilliantly illustrated by Jamie Littler, are an unbeatable mix of comedy and adventure. Hamish has been left in charge of his hometown Starkley while his secret-agent-type dad is away on important business. It's not long (page 28) before Hamish suspects there's something going on. Basically, the town is under threat from its babies, who are rising up en masse – a terrifying thought, when there's more than one baby born every minute and they know just how to get what they want. Can Hamish and the PDF get to the nappy-clad bottom of things before it's too late? Quirky, original, fast-moving adventure, deftly delivered – do yourself a favour and make it a bedtime read aloud. ~ Andrea Reece
Hamish and the Baby BOOM! Synopsis
Get ready for another hilarious adventure from bestselling author Danny Wallace brought to life with illustrations from Jamie Littler, perfect for fans of David Walliams, Roald Dahl, David Baddiel and David Solomons!
Beware the Babies ... they CRY ... they POO ... they ATTACK! Hamish and the PDF have been left in charge of Starkley while his dad and the rest of the Belasko agents are off hunting down the universe's second-most dangerous villain - Axel Scarmarsh!
But nothing bad will happen while he's gone, right? WRONG!
Suddenly the babies of Starkley are on the rampage and causing chaos - but only Hamish and his friends seem to be worried about the odd behaviour. What's behind the baby uprising and can the mini mutiny be stopped before EVERY BABY ON EARTH rises up?!
For more Hamish fun log-on to www.worldofhamish.com
Hamish and the Baby BOOM! Reader Reviews
Some of our Lovereading4kids Reader Review Panel were lucky enough to read and review the first in this series, Hamish and the Worldstoppers. You can read their full reviews by clicking here.
Tomasz Hawryszczuk, age 10 - 'The second book in the series following the life of Hamish Ellerby from a really boring town which becomes less boring and full of adventure and excitement!'

Daniel Bisland, age 8 - 'I thoroughly enjoyed this book because it's funny, full of adventure and it's different to other children's books. I recommend it to 8+ boys, although girls might enjoy it too. I give it 1 million stars!'
Sam Harper, age 11 - 'Another absolutely fantastic Hamish adventure which had me snortling (a cross between snorting and chortling with laughter) to myself. Brilliant!'
Tariq Mustfa, age 10 - 'I like Hamish and the Neverpeople because it is fun to read who we nearly were but are nowhere near (the Neverpeople) have to save the world from the evil Scarmarsh.'
Aonghus Anderson - 'It is truly amazing how the author makes these stories up, they are wonderful. It is a book that will test your imagination to the limits.'
Rafferty Amor, age 9 - 'This book is very exciting and I always wanted to stay up late reading.'
Toby, age 9 - 'This book is great fun if not a bit peculiar. It really gets your mind whirring and your imagination soar. Hamish and his friends go on an amazing journey to 'otherearth'
Louie Mee - 'This was a really great book...it was soooo good.'
Hamish and the Baby BOOM! Press Reviews
'HA HA HA HA HA HA HA HA HA HA HA!' Frank Cottrell Boyce
'Hilarious' Tim Minchin
'Danny Wallace and Jamie Littler's books contain all the wit and warmth of Dahl and Blake at their best. Irresistible.' Phil Earle
'Like David Walliams, Danny Wallace is a comedian turned children's author. Of the two, Wallace's writing is funnier' The Sunday Times, Children's Book of the Week
If you loved this, you might like these...